This is the JRM Lab web site.
If you can read this, your browser is unable to properly import or use
Cascading Style Sheets (CSS). Please upgrade to a more modern browser.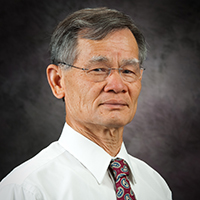 ---
We are investigating the interaction of intense femtosecond and attosecond light pulses with atoms and molecules. We have established a quantitative rescattering theory which allows us to extract the structure information on the target from laser-generated high-order harmonics and high-energy photoelectrons. Currently we are extending the method to use ultrashort laser pulses for dynamic chemical imaging with femto- to sub-femtosecond temporal resolutions. We also investigating electron dynamics using attosecond pulses.
---
Recent Publications:
See also CD Lin's profile on Google Scholar.
Access to journal links may be restricted to subscribers.
The KSU Math/Physics Library offers an extensive collection of journal links.